How to make tandoori aloo?
Tandoori aloo is one among the delicious recipes of indian cuisine that allures all food lovers. This is a dish which really has got great taste. Another amazing thing about this dish is that it can be prepared very easily. If you do not have a tandoor, no need to worry as you can prepare it even in oven.
Why tandoori aloo ?
Tandoori aloo is the dish that rlis really awesome. These tandoori dishes are great as they usually can be prepared with comparitively less amount of oil. Frying aloo in oil can be really unhealthy but preparing that in tandoor can be great way to eat aloo. Aloo comes with so much of good things in it.
Ingredients of tandoori aloo
Here are the ingredients necessary for making tandoori aloo for 4. You can use normal potatoes for making this dish but baby potatoes can be ideal for tandoori aloo.
1. Baby potatoes-22
2. Fresh curd-2 Cups
3. Ginger garlic paste-1 1/2 Teaspoon
4. Besan(roasted chana powder)-2 Tablespoon
5. Tandoori masala -1tablespoon
6. Turmeric powder -1/2 Teaspoon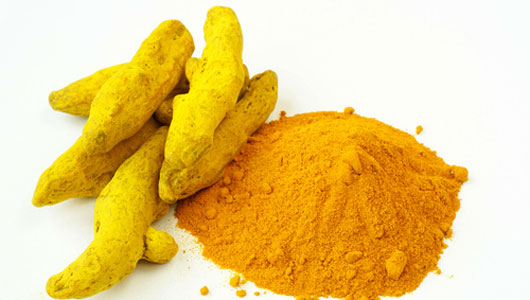 7. Garam masala -1/4 Teaspoon
8. Kasuri methi -1 Teaspoon
9. Roasted cumin powder-1 Teaspoon
10. Kashmiri chillI-1 1/2 Teaspoon
11. Tomato ketchup-1 Tablespoon
12. Oil – 2 Tablespoon
13. Salt
14. Cardamom powder -1 Pinch

15. Oil to apply on potatoes for grilling
All the ingredients are very easily available in any indian kitchen. You can also use chat masala to sprinkle on potatoes after grilling.
procedure to make tandoori aalo
The basic thing to do is to grill the marinated potatoes. Tandoori potatoes taste good if you could marinate it well with the right mix of masala.
1. Making Hung curd
We have fresh curd with us but what we need is thick hung curd to marinate on the potatoes. You need to make hung curd out of the fresh curd. Use a muslin cloth and strain the curd so that water content in it is completely removed. Keep this strained curd in refrigerator for 2 Hours to get the thick hung curd you want.
2. Preparing potatoes
Potatoes should be boiled before you marinate it for making tandoori aalo. You can cook potatoes in pressure cooker over 2 Whistles. These boiled potatoes need to be peeled and also pricked. You can use a fork for making tiny holes so that it absorbs more flavour during marination.
3. Marinating mixture
The thick hung curd should be added with all the masalas to for m the marinating mixture for tandoori aloo. Add ginger garlic paste, turmeric powder,crushed kasuri methi,tandoori masala, garam masala,tomato ketchup,kashmiri chilly powder, besan, cumin powder,cardamom powder,salt and oil to the curd. Stirr well so that you get a fine and uniform mixture. You can put potatoes to this mixture and allow it to marinate for overnight. As longer the marination is, the potatoes can taste really great as they absorb more amount of flavors.
4. Preparation in oven
Preheat the oven for 180 Degrees for 10 minutes. Spread a microwave foil on the baking sheet. Apply oil on this foil and place potatoes in such a way that there is adequate space between them. Bash or sprinkle some more oil on the potatoes for baking them. Bake the potatoes for 10 minutes and then turn the other side and apply oil again on this side. Continue baking until you get the potatoes to be in golden brown color.
5. Serving
You can serve tandoori aaloo by sprinkling some chat masala on it. Serve the dish on a bed of onions with lime juice squeeezed on it.
Useful tips
Tandoori aloo is a very easy to make dish and it can taste great if you are taking care of certain things.
1. Do not overcook potatoes as overcooked potatoes can make this dish disastrous.
2. Sprinkle chat masala on the hot tandoori aloo if you love that flavour.
3. Tandoori masala is very easily available in market. If its not available then you need to use 1 Teaspoon of garam masala, 1,
teaspoon  corriander powder,1 Teaspoon spicy chilly powder and 1 Teaspoon chat masala for making the marinating mixture.
4. Avoid using artificial color in the food and rather use more kashmiri chilly powder or tomato ketchup if you need more color.This is a dish that can allure anybody with it's great look and awesome taste. You can make tandoori aloo  as a weekend special and surprise your family.