It is possible for you to have only limited amount of food in a day if you want to maintain your body in good condition. It is necessary for you to ensure that you include the most nutritious food items in your diet. When you spend your calorie budget wisely then only it is possible for you to get all the nutrients necessary for your body. Here are the finest food items that you can include in your diet so that it is possible for you to get the sufficient nutrients for your body.
Salmon
Fatty typed fishes and Salmon comprises of good amount of the omega 3 – fatty acids. These are the components that are much necessary for optimal functioning of the body. They are meant for improving well being and also for lowering the risks associated with serious kinds of ailments. Salmon is popular for the beneficial composition that of the fatty acids and also the massive nutrients that are present in them. Salmon even has got minerals like selenium, potassium and magnesium, vitamins and animal protein in it. This fish can be included in your diet at least once in week for better health.
Kale
This is the food item that can be considered as the king of the veggies. This leafy vegetable has got good amount of fiber, antioxidants, minerals and vitamins in it. Kale is healthier than that of spinach. Kale has got so many bioactive compounds in it which can help in fighting with cancer.
Seaweed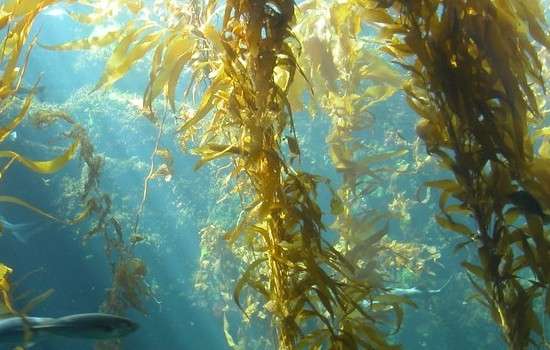 Sea has got massive collection of vegetation in it. These plants in sea are usually called as seaweed. There are so many species of plants under sea which are much nutritious. These plants are highly nutritious than the veggies that you get from land. These plants are found rich in Manganese, Magnesium, Iron and Calcium. There are many bioactive compounds too associated with these seaweeds which can keep you healthy. If you are not interested in having seaweed as it is then you can have the supplements of them.
Nutritious Food with Garlic
It is good to include garlic in all the possible dishes so that you can have the finest results. Garlic comes with good amount of selenium, manganese, copper, potassium, calcium, vitamins etc. Garlic also has got significant amount of Allicin in it. This ingredient even has the ability for fighting with cancer. It even promotes digestion and helps you get rid of various stomach related issues.
Shellfish
This is one among the most nutritious organism which you can find in sea. Oysters and clams are types of the shellfish that are commonly consumed. Clams come with good amount of vitamin B12 and also have got many nutrients in it like iron, selenium, potassium and vitamins. Oysters are also highly nutritious. Shellfish can be considered as one such food item that is highly healthy. This nutritious food item should be included in the diet.